We recently shared a first draft of our data access policy with­in our com­munity for col­lect­ing feed­back. We got a lot of use­ful feed­back so far and are in close con­tact with sev­er­al experts.
On Sunday April 12th 2020 after imple­ment­ing a data clean­ing and data anonym­iz­a­tion pro­cess we star­ted pub­lish­ing the pub­lic data set of the LEOSS cohort study.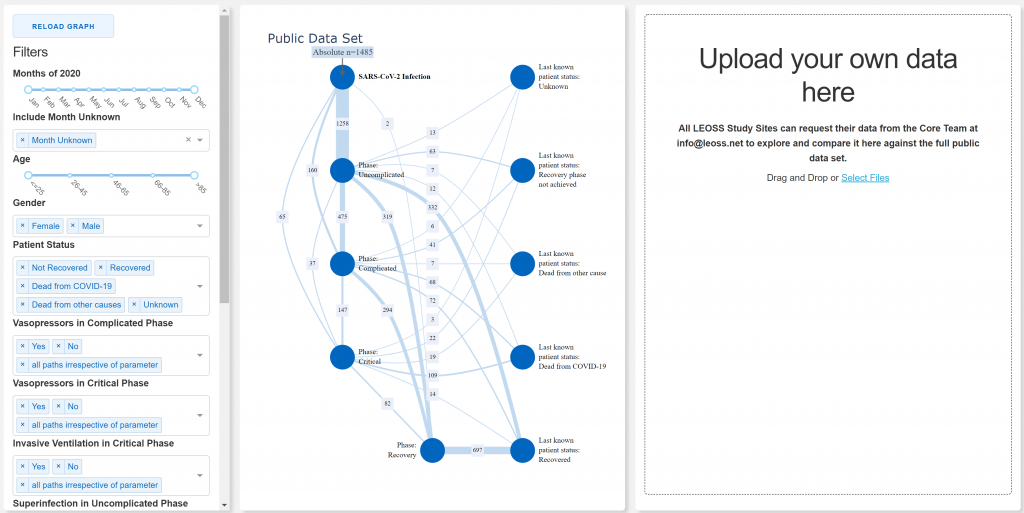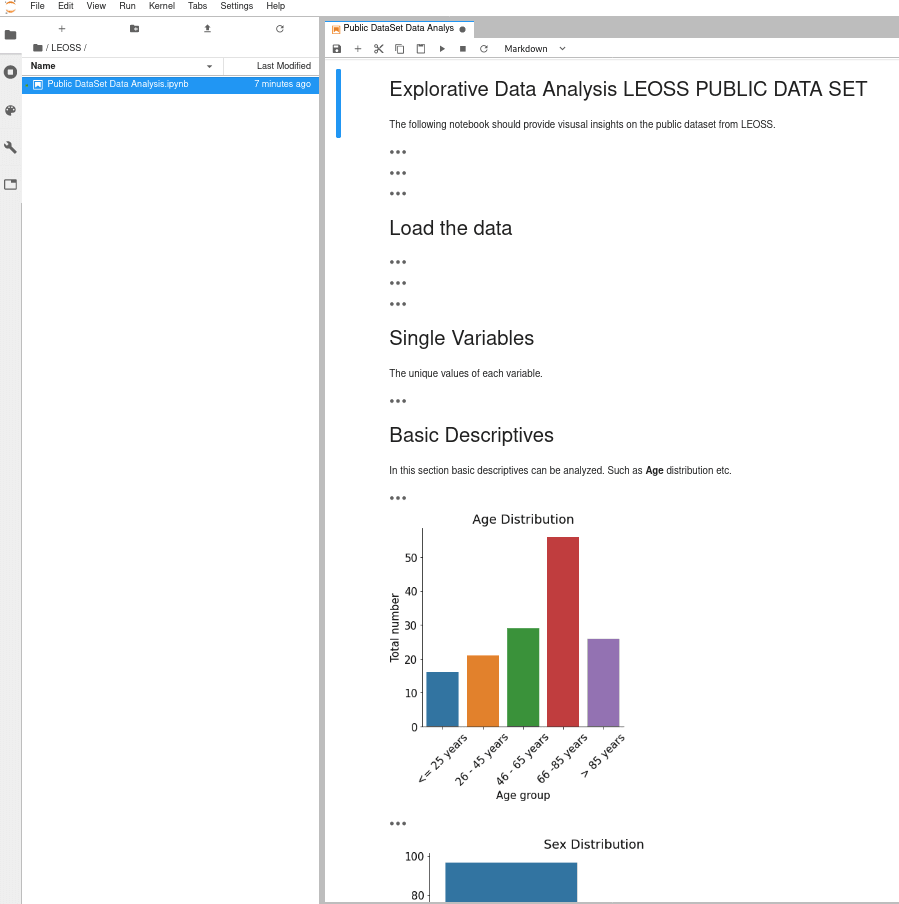 We will provide a com­pre­hens­ive Jupy­ter Note­book to explore the data set in more detail very soon.
LEOSS public data set
The LEOSS pub­lic data set con­sti­tutes patient data from the LEOSS cohort after a data clean­ing pro­cess, e.g. veri­fic­a­tions for a com­plete doc­u­ment­a­tion of course of dis­ease and plaus­ib­il­ity checks. Vari­ables included are:
age
gender
month of dia­gnos­is
clas­si­fic­a­tion of the present clin­ic­al phases
out­come
pres­ence of admin­istered vasopressor agents
per­formed invas­ive vent­il­a­tion
super­in­fec­tions (proven/​suspected/​probable as one cat­egory)
remain­ing symp­toms in the recov­ery phase
The pub­lic data set is anonym­ized using our data pro­tec­tion concept. Sev­er­al para­met­ers refer to clin­ic­al phases. Val­ues where the respect­ive phase was not present have been defined as Not applic­able (N/​a)
🚨 Please be aware that this is only a part of the com­plete LEOSS data­set (due to anonym­iz­a­tion). This could cause bias. With an increas­ing num­ber of patients, the LEOSS pub­lic data­set will include more patients with rare patient char­ac­ter­ist­ics.